The Petroleum Driver Passport (PDP) is an industry initiative to ensure all tanker drivers in the UK are trained and assessed to a consistent high standard.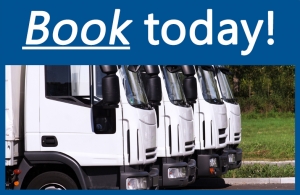 All petroleum tanker drivers need to complete the PDP. The PDP qualification is valid until the expiry of your ADR card, but a classroom and practical refresher must be taken annually to keep your PDP valid.
Who should attend?
All petroleum tanker drivers who load, transport and offload petroleum products from a terminal.
Course topics
safe loading of petroleum tankers in refineries
safe unloading of tankers at filling stations
understanding dynamic risk assessments
creating safe working environments
understanding DSEAR
understanding the role of the driver within the concept of DSEAR
Course duration
3.5 hours classroom training
3.5 hours practical on-the-job assessment
Course delivery
Classroom based training for 3.5 hours. When taking your Full PDP this session will be followed by a 45 minute exam.
Practical assessment for 3.5 hours where you will be observed on-the-job e.g. vehicle checks, paperwork, loading, driving and deliveries.
Certificate/Qualification
After taking the Full PDP, it will be valid for 5 years. This validity is subject to you taking an annual PDP refresher.
Book Today – PDP (Petroleum Driver Passport)
Carmichael Training are here to help you with PDP (Petroleum Driver Passport). Getting the right qualification is a must for certain jobs and we are on hand to help inform you of every aspect.
We take pride in using our knowledge and expertise on PDP (Petroleum Driver Passport) and look forward to hearing from you.