Our vision is to provide quality training at competitive prices, delivered by staff the industry knows and trusts.
Founder Ian Carmichael has over 30 years' experience as a trainer in the logistics industry and a wealth of experience as a HGV driving instructor. Ian recognised a need amongst haulage companies for quality driver training coupled with expert assistance to meet the requirements of ever changing legislation and in 1999 Carmichael Training and Consultancy Ltd was born.
We provide logistics training to both haulage companies and individual drivers. Courses are tailored to suit all levels of transport personnel.
They can be held at our state-of-the-art training facilities or on-site if suitable training facilities and appropriate delegate numbers are available.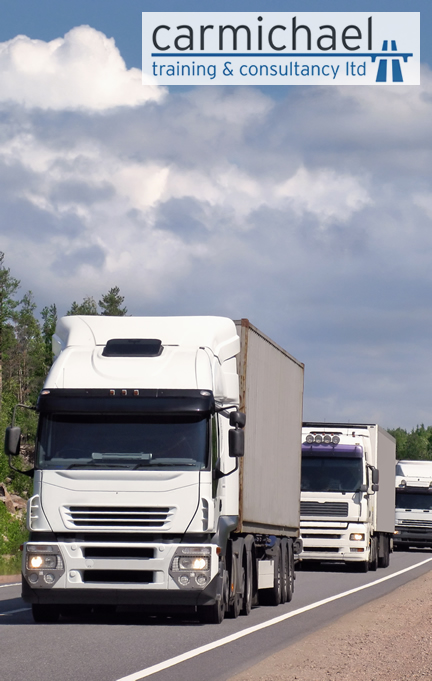 "We pride ourselves on providing quality training at a competitive price. However, the service doesn't stop there. Our customers know they can rely on us to provide up-to-date training for their drivers as well as providing telephone support to answer any queries they may have about regulations or legislation. We are also available for on-site consultancy if it is deemed necessary. Basically, if a customer comes to us with their requirements we will provide a solution to fit their timescales and budget.

We retain the small company feel which makes us approachable and reliable while at the same time offering the highest quality of service. Our business is built on reputation and customer satisfaction is our top priority".