This course explains the legal obligations that go hand in hand with Operator Licensing and provides an understanding of everything an operator licence holder, Transport Manager and CPC holder should know to keep their operation safe and legal.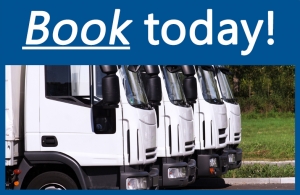 Who should attend?
Transport Managers and CPC holders.
The course is particularly suitable for those who have received sanctions from the Traffic Commissioner.
Course topics
The course includes the following areas related to compliance:
Drivers Hours and Working Time Directive
Analogue and Digital Tachographs
Driver Licencing
Loading and unloading vehicles
Movement of Dangerous Goods
Environmental management and considerations
Health & Safety
Vehicle maintenance
Vehicle taxation
Vehicle weights and configurations
Traffic regulations and speed limits
Road traffic management and enforcement
Public enquiries
Course duration and delivery
2 days delivered here at our state-of-the-art training facilities.
Book Today – Operator Compliance
Carmichael Training are here to help you with Operator Compliance. Getting the right qualification is a must for certain jobs and we are on hand to help inform you of every aspect.
We take pride in using our knowledge and expertise on Operator Compliance and look forward to hearing from you.