Does your business transport, store or prepare dangerous goods or substances for movement by road within Europe?

Do you have an appointed Dangerous Goods Safety Adviser?
Who should attend?
The Regulations require that organisations involved in the transportation, loading or unloading of dangerous goods above certain load thresholds appoint one or more Dangerous Goods Safety Advisers (DGSAs). The DGSA is responsible for helping to prevent the adverse consequences of the risks inherent in such activities in relation to people, property and the environment. It is a legal requirement that every Dangerous Goods Safety Adviser holds this qualification, which has to be re-validated every five years. There are no 'grandfather rights'.
Course topics
This is an intensive week-long course covering transport units, marking and placarding, documentation,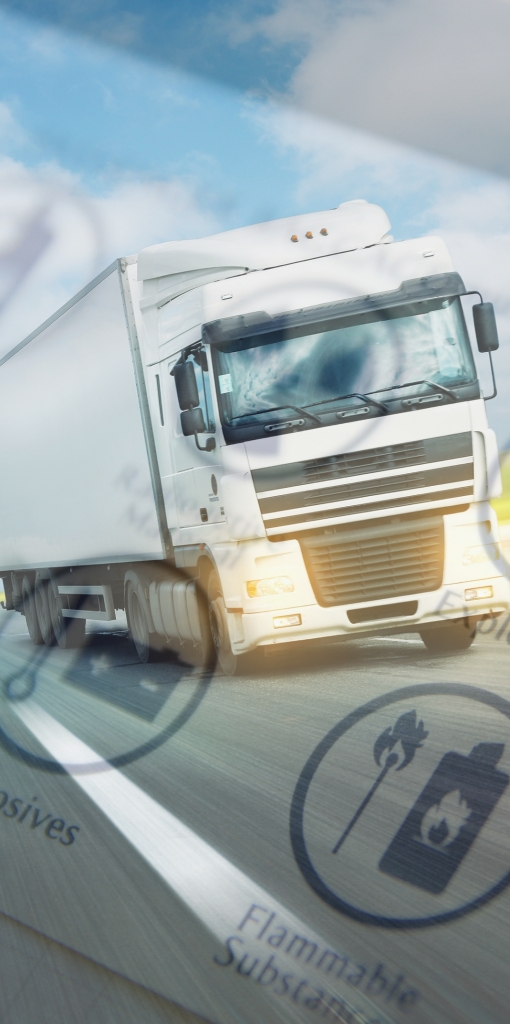 compliance thresholds, filing, stowage, loading and segregation, cleaning or decontamination, operational procedures, emergency response requirements, environmental protection, and legal framework.
At the end of the course delegates will be able to demonstrate an understanding of the carriage of dangerous goods regulations and in particular the requirements of the European Agreement Concerning the Carriage of Dangerous Goods (ADR)
• How to classify dangerous goods
• The requirements for United Nations Packaging
• Understand the process of assigning UN numbers for hazardous mixtures
• The legal duties of a DGSA
• A full understanding of the ADR Manuals
Course duration and delivery
5 day course delivered here at our state-of-the-art training facilities or on-site at your depot if suitable facilities are available.
Exams/Qualification
External examinations are held approximately 4 times a year. They are open book exams covering: Core, All Classes and Road Module.
Our DGSA Consultancy Service helps guide you through the maze of complex transport legislation and meet the regulations by acting as your DGSA for an affordable annual fee.
Please get in touch for further information and costs.
Book Today – Dangerous Goods Safety Adviser Course
Carmichael Training is here to help you with Dangerous Goods Safety Adviser training. We have a wealth of industry experience and state-of-the-art training facilities for an unrivalled training experience.
We take pride in our extensive knowledge of the transport industry and look forward to hearing from you.